Our Loving little Man:

  " Ray-Ray " ( The Chihuahua King )

ForeverYoung's Hospital Chihuahuas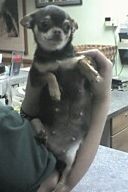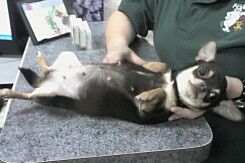 Princess "Goldie" --Chocolate & Fawn/ loves a good belly rub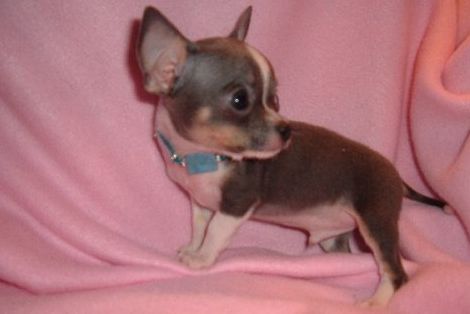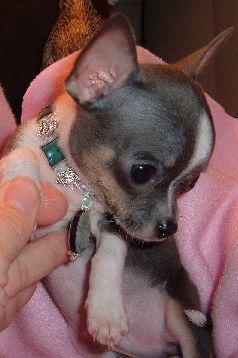 Past Puppies: We had a litter of 3 gorgeous babies last year. All went to our wonderful clients from the hospital and are continuing to be spoiled rotten in their new homes. We will occasionally have pups so check with us if interested. All go spayed and neutered and fully vaccinated.

Pups are tiny, as parents of these puppies are only 3- 3 1/2 pounds full grown. Sire is "Ray-Ray" our blue and white male, and the Dam is "Nellie" our black female with a white chest. All pups are rasied

in our home and animal hospital with our show cats,other dogs,and 5 young children. So are always very well socialized.